A mounting tally of small bodies: Why are we killing our children?
Posted by Robyn in Child protection, News articles on 04 Mar, 2016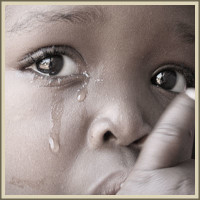 by Robyn Wolfson Vorster
Three recent cases of violence against children highlight the gap between what can be done and what is (or isn't) done. The government often responds to such social crises on an advocacy level, whereas what is needed, and will make a difference, is a reaction based on policy and aimed at saving lives.
South Africa at the beginning of 2016 is a country in deep introspection. And small wonder: in our context of endemic poverty and unemployment, the looming spectre of economic hardship, coupled with unpredictable politics and resultant social conflict, has affected people across all walks of life.
Against this backdrop, and in a climate in which many South Africans seem impervious to the horrors of child abuse and abandonment, three violent acts against children in the last two months have garnered unprecedented amounts of media and political attention (if somewhat briefly). Although far from isolated, the notoriety of these cases has made us stop and question. Alarmingly, what we find is that while personal in nature, the abuse, abandonment and murder of children are all inextricably linked to the societal factors defining our country. It begs two very important questions: When faced with fundamental social crises of this nature, why does our government so frequently respond on an advocacy level rather than a policy one? And, as the factors producing violence against children intensify, what can be done to save lives?
The joy was infectious. Mitchells Plain children in Grade R, eyes shining, smiles broad and gap-toothed, dressed in oversized uniforms, all being interviewed on the first day of school about what they want to be when they grow up. With the future looming large and inviting ahead of them, in typical five-year-old fashion their answers range whimsically from a policeman to a tiger, a doctor to a Ninja. Some are delighted to be there, others distraught. For all of their differences though, they have one thing in common: they are all alive. Seems obvious, but a 2009 Medical Research Council report suggested that in South Africa, children, in particular girls, are most at risk to die from abuse and violent crimes before the age of five. In a country experiencing appalling levels of violence against children, these children, about to turn six, have escaped a statistic. Others, sadly, were not so fortunate.
In the North West Province, a five-year-old girl went to bed at the end of 2015 dreaming (perhaps) of fireworks and sweets, or of school and what it would hold for her. She woke up wet, in a puddle of urine — an accident, maybe the result of too much juice at bedtime, or her mother forgetting to take her to the toilet before she went to bed, or anxiety, conceivably about her mother's abusive boyfriend on whose couch she was sleeping. Tragically, it was the boyfriend who found her. Angry about the urine stain, he was merciless. He hit her again and again. Her "accident" cost her her life.
Watched by her 11-year-old sister and her mother (who tried unsuccessfully to intervene), she died violently, tied to the support structure of his house and beaten until her little life could stand it no more. She did not make it to 2016, she will never wear a uniform or go to school, she will not grow up to be a doctor, or a ninja. She was a life with promise, a life cut short, tragically, brutally, finally — all over a little "wee". I don't even know her name…
Her story was the first news story that I read in 2016. But it wasn't long before she was joined by another, even smaller child… [Read more]