Adopting your baby–YOU magazine article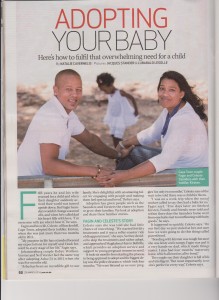 Many couples yearn for a baby of their own, but are challenged by circumstances and reproductive issues. Luckily, adoption can open many doors for families to expand.
Read more for everything you need to know about how to adopt in South Africa… 
Click here to read the two family's stories about how adoption has brought them new hope.