Is adoption for you? 5 questions for infertile couples to consider
Posted by Robyn in Articles on adoption on 10 July, 2014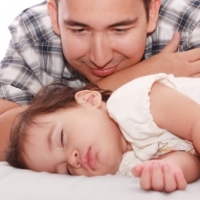 If you are struggling with infertility is adoption for you?
By Robyn Wolfson Vorster
I will always remember that moment. It was the day before we discovered that our fifth and final attempt at IVF had failed. We were celebrating my husband's birthday when the thought popped (unbidden) into my head, "what will you do if this one fails too?" The answer was simply, "I don't know." I adored my son (conceived miraculously from the only embryo we produced in our first attempt at IVF) and my step-daughters, but the thought of not having any more children was devastating. Here I was, driven, goal-oriented and time urgent (the typical infertility profile) and for the first time, I was without a plan.
It is only now,  four years later that I'm grateful there was no plan B. At the time, adoption was not an option for us because my husband wasn't keen. So, I had to fully grieve the loss of the daughter I had dreamt about, the little girl with my features and my husband's temperament that I was planning to conceive and birth.
Little did I know that in letting go of her, I was preparing for the daughter I was intended to have—the one we adopted. She is two now and everything I had hoped for, and more.
Adoption was definitely the right option for us. But is it for you? Ask these five questions to find out…[read more]
Image complements of http://www.freedigitalphotos.net/