Adoptions in KwaZulu-Natal: Control, collateral damage and unintended consequences
Posted by Robyn in Child protection, News articles on 03 Sep, 2017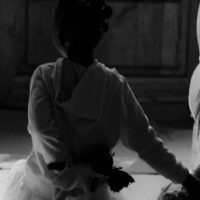 Robyn Wolfson Vorster
After 18 months of agonising stalemate in KwaZulu Natal adoptions, two vulnerable children, a questionable social development decision and a landmark High Court ruling may have paved the way for adoptions to resume in the province. But in the strange world of government's unintended consequences, inter-country adoptions could now be easier than local ones. It surely represents an appalling backfire in departmental policy. What happens next will depend on how it reacts.
In KwaZulu-Natal (KZN), the province with the highest number of orphans, just eight adoptions were finalised in the first 11 months of 2016. Even in a country that only managed 1,165 adoptions for the year, it is a shockingly small amount. But while it may seem like a massive failure in child protection, the Head of Department (HOD) for Social Development in KZN, Nokuthula Khanyile, appears unconcerned. Perhaps her reaction isn't that surprising though. Despite adoption forming an integral part of the child protection process in the Children's Act, it is not a strategic priority for the department. It is easily confirmed. A cursory glance at the Department of Social Development in KZN's annual reports shows that it has clear priorities for child protection. They are family reunification and preservation, and foster care. It also has goals for the placement of children in Child and Youth Care Centres (CYCCs). In the annual reports, each goal has a key performance indicator, with quantitative targets, how well they were met and why, or why not. But adoption doesn't even get a mention.
Granted, it has taken ages for the amendment in legislation permitting department social workers to perform adoptions to be promulgated. But, the country's social welfare model has always allowed NGOs to complete tasks on behalf of the department, a delegated authority that is reflected in numerous other places in the annual report. In addition, the department has the crucial role of ratifying adoptions prior to an adoption order being granted by the Children's Court. So, its absence from the annual report seems quite telling. Instead of adoption forming an integral part of the department's child protection arsenal, the HOD in particular, seems to view it as a hindrance to family reunification, and a failure in family preservation. Put this way, when the HOD's team substantially over-delivered on its family reunification targets in 2016, due to "reorientation of social workers" and "intensified performance review sessions", it could well be because it has made adoptions almost impossible. Nor should we intimate that this is purely a performance management issue. Each strategic target is clearly based on values, and a belief system.
Interestingly, no one is disputing the importance of family reunification, it is the foundational tenet of all child protection strategies in South Africa (every intervention, including adoption, begins with an attempt at family reunification). But, it was surely never intended to be an end in itself. The Children's Act makes specific provision for what happens when family reunification fails, and recognises that it is not always the best solution. Moreover (uncomfortably for those proponents of family reunification at all costs), the Act even allows a birth mother to choose to place her child for adoption with people who are not related to her, rather than with extended family. Adoptions can only occur if family reunification has failed, or been precluded, which is undoubtedly one of the reasons why it is so controversial. Furthermore, this is a province where the Social Development MEC has publicly stated that "foster care remains our priority" and even placement of children in CYCCs is goal-based. Effectively, adoption is not just an omission, but a negative value in the KZN department's strategic performance chart. This, despite adoption remaining legal, fundamental to the Children's Act and, many would argue, essential, especially for abandoned children, and other children for whom family reunification is not an option and foster care too impermanent. [Read more]