The deadly power of patriarchy
Posted by Robyn in Child protection, News articles on 30 Apr, 2017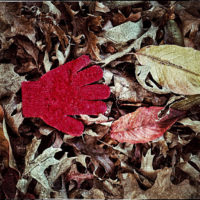 by Robyn Wolfson Vorster
In the few short weeks of 2017, the world has taken a lumbering step backwards in the battle against patriarchy, thanks largely to America's new president and his unlikely ally, Russia. But here in South Africa, despite a female presidential aspirant (or two), and the president's undertakings to advocate for women, the situation re patriarchy is pretty much "same as it ever was". So, just what would it take for someone in power to face the largely hidden but nonetheless devastating consequences of patriarchy, and start strategising to challenge its stranglehold on our society?
You can say one thing about Donald J. Trump, he has certainly got people talking: foreign policy, immigration, economics, trade relations, armed conflict, global warming, the independence of media, abortion and patriarchy, you name the topic and Trump will provide the perfect segue into the conversation.
South Africa is no exception. Our own presidential aspirant ended her stay as AU commission chairperson with a public warning about Trump's policies on climate change and women's rights. She stopped short of challenging his patriarchal approach though, which is not surprising; patriarchy is an unmentionable topic here at home. Perhaps we can conclude that as much as the issue needs airtime, among key government officials, patriarchy is like Fight Club, and everyone knows the first rule…
The notable exception is Dlamini-Zuma's colleague and fellow diner at the AU send-off, Bathabile Dlamini, who has spoken and written extensively about the subject, most recently in a forthright and challenging article first published on ANC Today. It seems fitting, given her dual role as Minister of Social Development and Head of the ANC Women's League. But, what is perplexing is that the woman tasked with developing strategy, policy and education frameworks for social development chose to address the issue through what is effectively an opinion piece to her party. Equally perplexing is the minister's unwavering support for the ultimate patriarch, while lamenting patriarchy's power in our society and the family.
So, I wonder what (if anything) would persuade these powerful women to actively, practically and credibly address the topic. My own tipping point wasn't Trump, it was an appalling child murder, a startling yet largely ignored study on child rape, a comedian's revealing story and a rather telling Russian parliamentary ruling.
Patriarchy is defined as a social organisation (a family, clan or country) where males are the "supreme authority" (think Jacob Zuma or Donald J), and where power is held by men through cultural norms and customs that favour them and withhold favour from women. Patriarchy is evident not only in the subjugation of women, but also in men feeling entitled to respect, to sex, and to be in control (over households, businesses, political systems or even countries). Crucially, patriarchy results in men exercising power (sometimes physically), over both women and children.
Here at home, patriarchy needs little explanation. For the majority of South Africans, it is a lived experience. But, in other countries, patriarchy seems to be on the upsurge. [Read more]