Dirty tricks, delays and deception: The sabotage of child protection
Posted by Robyn in Child protection, News articles on 03 Sep, 2017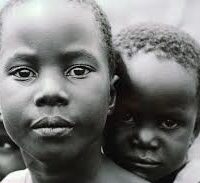 Robyn Wolfson Vorster
In May 2016, the Department of Social Development called an immediate halt to adoptions in KwaZulu-Natal over alleged child trafficking. A year later, and despite an ugly witch hunt against one local family, the assertions remain unproven. But the adoption process in the province with the highest number of orphans has been radically altered. The new normal involves delays, extra-legal requirements, and unethical practices. Inevitably, it is the littlest and most vulnerable who are caught in the crossfire.
The link between adoptions and child trafficking is a pervasive and emotive one, and reportedly the reason why Ethiopia suspended intercountry adoptions as recently as May 2017. But in South Africa, it has never been proven (despite the department's best efforts). So, when the Department of Social Development Head Office issued the directive on 20 May 2016 to halt all adoptions in KZN because of "the scourge of child trafficking and misappropriation in the adoption cases", it was a bolt from the blue: there was no evidence, no remedy, and no time frames for uncovering and ending the "abuses".
Adoption approvals (the department's issuing of the Section 239 (1)(d) letters, mandatory for adoption orders to be granted) came to an abrupt stop. But perplexingly, this was the only part of the process that was suspended. At no point were social workers instructed to stop screening potential adoptive parents or matching children to those parents. On paper, that may seem like a small administrative issue but in fact the impact was enormous. Whether by intent or another one of the department's infamous "unintended consequences", the directive resulted in a backlog of cases where hundreds of vulnerable children were left languishing in care indefinitely, or placed temporarily without any legal confirmation of their relationship.
For one local family, the directive came as no surprise. In an unlikely "coincidence", on the same date as the directive was issued, 20 May, provincial authorities also issued a press statement confirming that police were pressing charges for "child trafficking" against the Taylors*, parents to six adopted children, foster parents to two, and extensively involved in child protection in their community. Had the allegation been substantiated, it would have provided important evidence linking trafficking and adoption, so it is understandable that the department (which initiated the charges) pursued them with such vigour. However, there were several significant problems with the case against the Taylors. First, the department was acting on a tip-off from a disgruntled former tenant of the family, whose credibility and motives were already in question. In addition, by the time the press statement was released, the department had been investigating the Taylors for over a month, and both social workers and the police's Child Protection Unit had seen and talked to the children, all of whom had valid adoption or foster care orders. It was already abundantly clear that they had not been trafficked. 
Given what was at stake, it is shocking but not surprising that the department persisted. [Read more]