Families for the lonely
Posted by Robyn in Articles on adoption on 25 Nov, 2016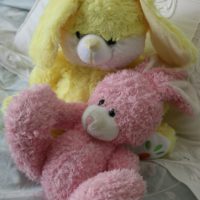 For the sake of my family and my sanity, I work hard to keep the emotion of what I do at bay. This week it all unravelled over a cup of tea, a cuddly yellow bunny and an innocent question.
The week started with a chat with a formidable member of the National Assembly. As we sipped our tea, she confirmed the decimation of kinship care, the dire state of adoption, and how many orphans and children born from crisis pregnancies will grow up in child-headed households or institutional care unless we find a way to fix child protection in South Africa. I would probably have been fine (as crushing as it was to hear, nothing she said was news to me), but I went straight from the meeting to buy Christmas presents for two vulnerable children (my daughter's nursery school makes an effort every year to give Christmas presents to those who would not normally receive any).
As I chose a sturdy red dump truck, I found myself choking back tears. The four year old boy who will play with it on Christmas Day is probably too old to be adopted in South Africa and unlikely to be adopted elsewhere. Unless by some miracle he is reunited with his family, he will grow up in an institution…
It was the bunny that finished me off though. I chose the bunny for a baby girl (a child who is the age my daughter was when we adopted her). It was only when I got home and sat cuddling it that the penny dropped. Someone gave our little girl a bunny when she was in her Place of Safety. We still have it. Our daughter, whose name means hope, and whose story epitomises hope. Four years later, adoption figures have plummeted.  With so few family-based options for orphan care left, I wonder what hope there will be for the little one who receives this yellow bunny, whose name poignantly means mercy and grace.
Last night as we packed the children's Christmas presents into boxes, my beautiful four year old daughter asked the most important question of all, "Mommy, will those little children get a mommy and a daddy?"  I had to answer her truthfully and say, "I don't know, my Love".  "That is so sad", she said, "who will care for them when they are sick or afraid?"  Who indeed?  Then she added, "it makes me want to cry".   Me too precious one, me too.
Today, I'll carry on thinking, writing, fighting–it's what I know to do—but Kgaugelo and her yellow bunny will stay with me for a long time to come…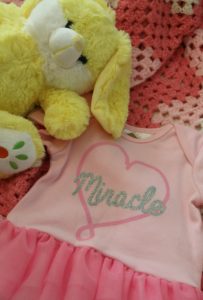 "Orphans are easier to ignore before you know their names.  They are easier to ignore before you see their faces.  It is easier to pretend that they are not real before you hold them in your arms.  But once you do, everything changes." David Platt.