Thinking about IVF? Here is what you can expect
Posted by Robyn in Articles on infertility on 07 July, 2014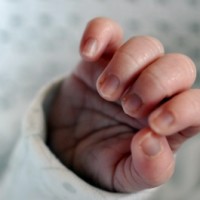 No one wants to go through IVF but if it is required, it is best to know what to expect
By Robyn Wolfson Vorster
They are words that no infertile couple wants to hear: "your best option for having a baby is IVF". In vitro fertilisation (IVF), words to strike fear into the bravest hearts. But, what does it mean and how can you navigate the process?
IVF is a medical technique used for couples experiencing a variety of infertility problems—in particular, male factor problems, endometriosis, advanced maternal age or blocked or damaged fallopian tubes.
Here is an explanation of the process.
Before you begin
Before you start, the doctor will complete a thorough diagnostic and treat you and your partner for any conditions that might compromise your fertility (including medical conditions like auto-immune problems or elevated sugar levels, lifestyle issues like a high BMI, smoking or excessive alcohol intake, and emotional conditions like stress). If the doctor diagnoses IVF as a solution for your fertility problems, you and your partner will need to assess the cost and emotional challenges of the process and decide if it is right for you to go ahead.
The IVF process
If you choose to begin IVF, the doctor will determine which programme is best for you (either short course or long course IVF—these differ in duration but contain many of the same elements). The clinic staff will then create a detailed, patient-specific programme for you which usually includes the following stages: … [read more]
Image complements of http://www.freedigitalphotos.net/