World Adoption Day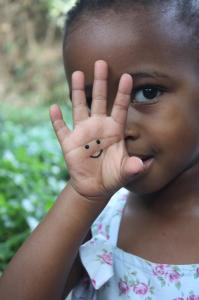 It's World Adoption Day, how are you going to celebrate?
Today, the 15th November 2016 marks the third World Adoption Day, a day designed to celebrate adoption and adoptive families.  All over the world families are posting pictures of themselves on social media with a smiley on their hand. Why? Simply because no matter how tragically a child's story begins, adoption brings new hope. Whether you are an adoptive family or not, you can join us: grab a pen, draw a smiley and post a photo too.
And, here are a few more ideas about how you can celebrate:
Think about adoption
Even if adoption has never been on the agenda before for your family, today is a day to think about it. Ask yourself these questions:
Is adoption something that you might consider?
Talk about adoption
To everyone.  Most of our children are now exposed to adoptive families and they may have loads of unanswered questions.  Today is a great opportunity to talk about what it means to be adopted, why children need adoptive families and how they should talk to friends who are adopted.
In addition, anecdotal evidence seems to suggest that children who are exposed to positive adoption stories when they are children are more likely to consider growing their families through adoption when they are adults.
Also remember that the reality in South Africa is that there are millions of unparented children who need families.  The situation is tragic so even if you are not in a position to adopt, it is probably not something that you should ignore.
Get involved
If you are not able to adopt (and even if you are), consider helping those who take care of orphans.  Today is a great day to find a local Place of Safety or orphanage in need of aid, discover what they require and offer to donate goods, money or time to help them (involve your children if you can, they will love being able to assist and it will give them a new perspective on their own lives and how privileged they really are).
Finally, if you are an adoptive family, tell your story
If you are an adoptive family, wherever you happen to be on the day, tell your story.  Be it with family, friends, at your place of worship, your sports club, the gym or the mall, today is a good day to talk about adoption and what it means to you.  Tell what you feel comfortable telling, tell it formally or informally but however you do it, use today to celebrate your own adoptive family and, if you are willing, share your journey to inspire and help others.
How can you find out more?
If you need any assistance with getting involved or finding out about more about how to adopt, see How to adopt in South Africa or www.adoption.org.za or send me a message on the contact us page and I will do my best to point you in the right direction.
Time to celebrate
Happy World Adoption Day everyone, show off your smiley :), enjoy the day and here is to many many more!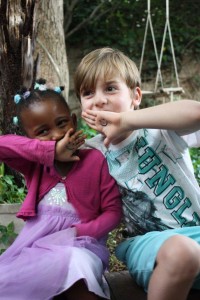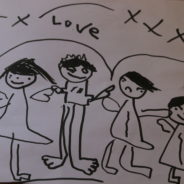 Robyn Wolfson Vorster In this two-part article, the focus is on how we as adoptive parents, can best parent our adoptees.  Part 1 contained tips 1-4.  This article explores the last three. 5. Your child should not remember the first time they heard their adoption story Years ago, I watched an episode of the sitcom "Friends" where Chandler inadvertently told a little boy that he was adopted.  They made it funny, but it was a particularly uncomfortable story line for me because I vividly remember my brother and I accidentally revealing to a friend that he was adopted when we were small children.  We had no idea that it was a secret, and to this day, I wonder why his parents told family and friends (we weren't even close friends), before telling him. It was admittedly a different time, where all adoptions were same race, so easily hidden, and for some, there was an odd stigma and sometimes even shame associated with having an adopted child.  Those reasons should no longer be valid today.  But there are still children that go years without their parents telling them that they are adopted.  Nor does this only apply to same race adoptions.  I recently met a five-year-old at a local school who does not know he is adopted, despite his mother being Indian while he is black.  Part of him undoubtedly knows, he came to the school when anger issues forced him to leave his previous one, and children in the park tell him that he is lying when points out his mother to them (his adoption is being "outed" all the time).  The school is in the process of helping his mom to tell him his story, and while it is very late at five, it will hopefully help him deal with whatever part of his identity has been wounded by this secret. It is easy to judge this mom.  However, she is doting, guilty of ignorance, not malice.  And, she isn't alone.  I have even heard stories about children discovering that they were adopted when a parent died, sometimes when they were left out of the will.  The bottom line is that regardless of your reason, not telling your child reinforces the notion that adoption is something to be ashamed about (especially for the child).  It also forces a child to build their identity around a lie or half-truth. So, please tell your child their adoption story from when they are tiny.  Tell them during cuddles, when they feel safe and nurtured, tell them when they ask questions about pregnant women, and skin colour. Tell them because you love them and because you want to affirm their place in your heart and your family, and above all, tell them before anyone else does. If you haven't already done so, and your child is little, start today.  But if your child is older, please seek expert help about how to broach the subject in a way that does not compound their sense of loss and rejection. 6. Birth parents matter Love is not a competition. As a mom of two step-daughters and an adoptive child, I can't stress this enough.  Your child will always have two families and her need to connect with her birth parents is natural and healthy.  It...
read more