World Adoption Day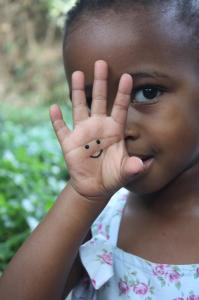 It's World Adoption Day, how are you going to celebrate?
Today, the 15th November 2016 marks the third World Adoption Day, a day designed to celebrate adoption and adoptive families.  All over the world families are posting pictures of themselves on social media with a smiley on their hand. Why? Simply because no matter how tragically a child's story begins, adoption brings new hope. Whether you are an adoptive family or not, you can join us: grab a pen, draw a smiley and post a photo too.
And, here are a few more ideas about how you can celebrate:
Think about adoption
Even if adoption has never been on the agenda before for your family, today is a day to think about it. Ask yourself these questions:
Is adoption something that you might consider?
Talk about adoption
To everyone.  Most of our children are now exposed to adoptive families and they may have loads of unanswered questions.  Today is a great opportunity to talk about what it means to be adopted, why children need adoptive families and how they should talk to friends who are adopted.
In addition, anecdotal evidence seems to suggest that children who are exposed to positive adoption stories when they are children are more likely to consider growing their families through adoption when they are adults.
Also remember that the reality in South Africa is that there are millions of unparented children who need families.  The situation is tragic so even if you are not in a position to adopt, it is probably not something that you should ignore.
Get involved
If you are not able to adopt (and even if you are), consider helping those who take care of orphans.  Today is a great day to find a local Place of Safety or orphanage in need of aid, discover what they require and offer to donate goods, money or time to help them (involve your children if you can, they will love being able to assist and it will give them a new perspective on their own lives and how privileged they really are).
Finally, if you are an adoptive family, tell your story
If you are an adoptive family, wherever you happen to be on the day, tell your story.  Be it with family, friends, at your place of worship, your sports club, the gym or the mall, today is a good day to talk about adoption and what it means to you.  Tell what you feel comfortable telling, tell it formally or informally but however you do it, use today to celebrate your own adoptive family and, if you are willing, share your journey to inspire and help others.
How can you find out more?
If you need any assistance with getting involved or finding out about more about how to adopt, see How to adopt in South Africa or www.adoption.org.za or send me a message on the contact us page and I will do my best to point you in the right direction.
Time to celebrate
Happy World Adoption Day everyone, show off your smiley :), enjoy the day and here is to many many more!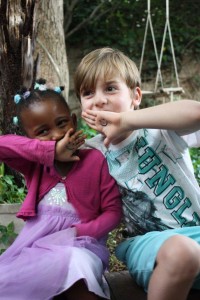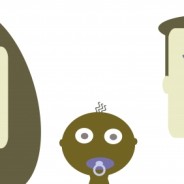 What to do if your child struggles with attachment by Robyn Wolfson Vorster Regardless of the process that you use to adopt, adoptions can still go wrong if the child doesn't attach or exhibits profound behavioural problems.   Internationally, this is the adoption-related issue that receives the most attention, especially in first world countries where adopted children are often older or where children have been adopted from hugely deprived environments, such as orphanages in Russia or China. These children sometimes have difficulty attaching to their adoptive families or find it hard to adjust to their new lives. Adoptive parents often find this challenging, so much so that a recent study by Reuters International exposed a number of families in America who have chosen to "re-home" their adoptive children, ostensibly because they were "difficult" or behaving "badly". When my husband and I decided to adopt, a friend in England told us we were ruining our lives. Thankfully, he was wrong, our daughter could not be more delightful. But I could see where he was coming from—he knows at least one family in the UK who are living a nightmare because of their children, who just happened to be adopted. So should this make you think twice about adoption? Well in truth, any child, biological or adopted, can exhibit behavioural problems but attachment can be a real issue in adoption, especially for older children. However, there is hope. Reactive attachment disorder (the most severe version of attachment disorder) is relatively rare and can be overcome with expert help, while other, less extreme versions of attachment problems are more easily combatted if you follow guidelines provided by social workers and Places of Safety. Here are six things that you can do to safeguard your family against potential challenges with attachment. Visit your child before you take her home It is hugely tempting as a new adoptive parent to scoop your child up at the first meeting and take her home with you.   This is particularly appealing if your child is not in the most nurturing environment. But, even if the Place of Safety is not ideal, it is your child's home and in many cases, the only home and the only caregivers that she has ever known. While not all Places of Safety require you to visit your child before you take her home, this "courtship period" is extremely important for your child's ability to attach. Social workers will tell you that you need to visit "until…" Small children may bond quite quickly but the older your child is, the more introverted she is, or the more abusive her history is, the longer she may need to get comfortable with you and your family before you move her permanently into your home. Trust your child's social worker and caregivers and wait for signs of acceptance from her before you take the big step of taking her home. Follow the guidelines provided by your social worker When we took our daughter home, our social worker told us that my husband and I needed to do all of her bathing and feeding for her first month at home. She explained that it would make a huge difference to our child's bonding process. I have heard many adoptive families complain that this is impractical (especially if...
read more